Amplifi started as a supplementary tool for social media marketing. To some degree, it still is. It has evolved drastically ever since.


Its initial business model was intended to rival against the Cambridge Analytica scandal using similar data analysis and behavioral psychography templates. Instead of connecting with access tokens and harnessing private data, we used online public mentions and profile them across the same 52 traits—the IBM Watson Big 5 Personality Traits Framework. We put a lot of thought into this project, reading the documentation carefully and observing market behavior. Theoretically, it could work.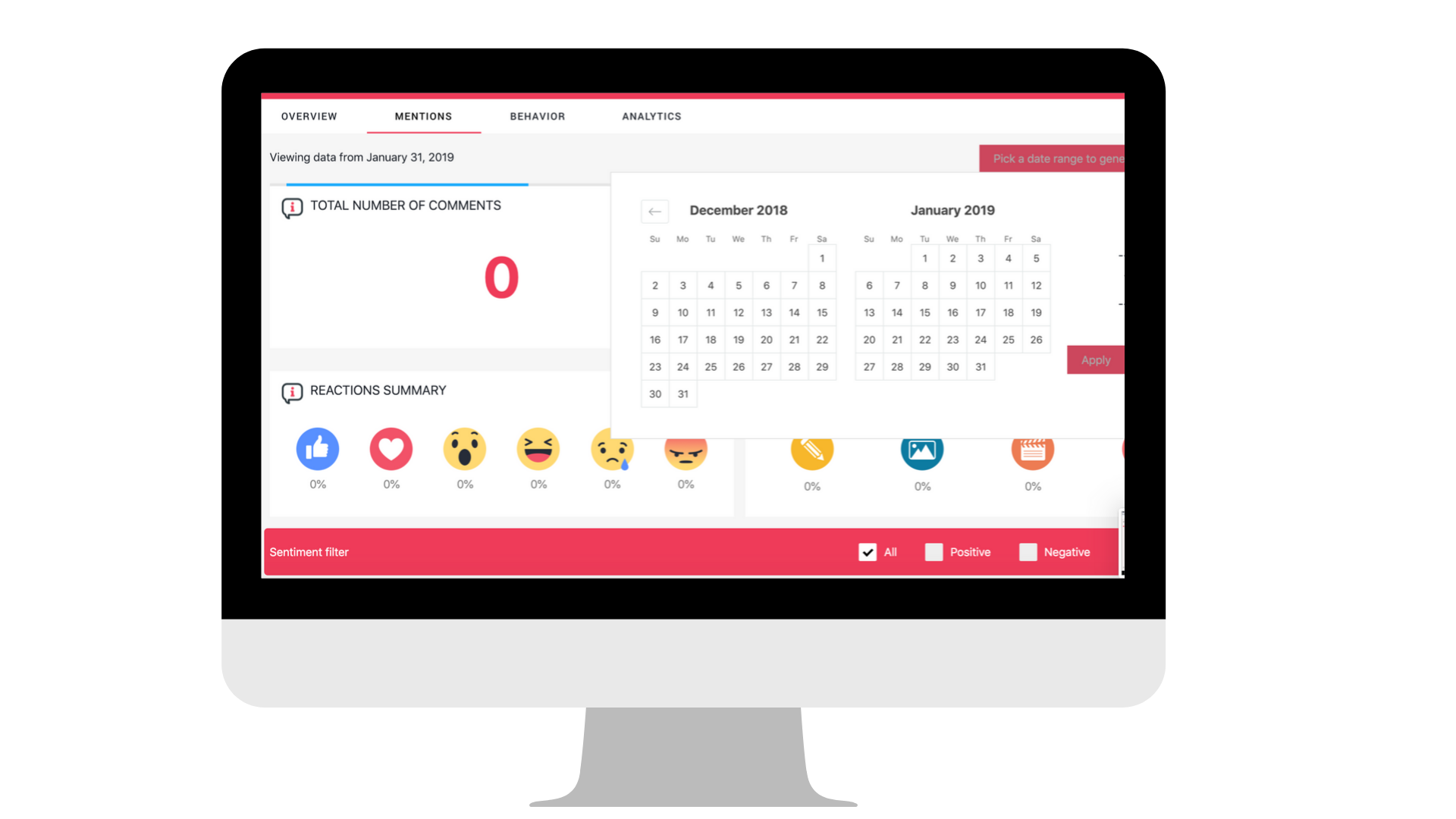 We compared the profile results of the brands to their audience. The value stems from identifying and bridging the gaps, and interpreting how the brands could communicate better with their community. While our country was known for its extreme Social Media usage, the businesses here widely depend on tried-and-tested marketing tools. Introducing a new, or even just an enhanced, working marketing model would be tiresome and challenging.


We explored the industry and came out with four more supplementary MVP applications on social media marketing, doing pilot-testing to discover what the market needed. The roadmap was changing dynamically—almost weekly—but the team refused to give up. Six months of rigorous research and development went into these products until we finally solidified our vision and decided to focus on two different yet interlinkable applications instead. The first one was a complicated community management tool, and the second one was a handy mentions tracker.


As the Product head, I admittedly have little-to-no experience in terms of shipping out applications, let alone being part of a start-up. Stability was a challenge; however, our entire team prioritized growth over anything else. We were identifying with different marketing strategies, figuring out how we can sell the product more aptly. The engineering team was also constantly remodeling the applications to suit the market, but we couldn't draw the line well enough. The team focused on getting stronger, where we learned from our mistakes and adapted to the rapid changes in the industry.


My seniors had been incredibly patient. Their mentorship and candor motivated me to learn more about product development, and I've grown to fall in love with it substantially. With the pressing deadlines and demanding requirements, I've learned my pitfalls and humility. I lacked empathy; I needed to hone my communication skills. I learned how to stop taking things personally and how to internalize first rather than being abrupt and direct. I had always been forward with my requests, but they taught me how to restructure my sentences and prioritize more efficiently. I'm sure there are still a lot of things I need to improve on, but the biggest takeaway from the exercise is learning how to listen mindfully. The team is so small, and everyone has a voice. It's important that you nurture those voices to encourage them to keep on speaking up instead of muting those voices and teaching them they're not enough.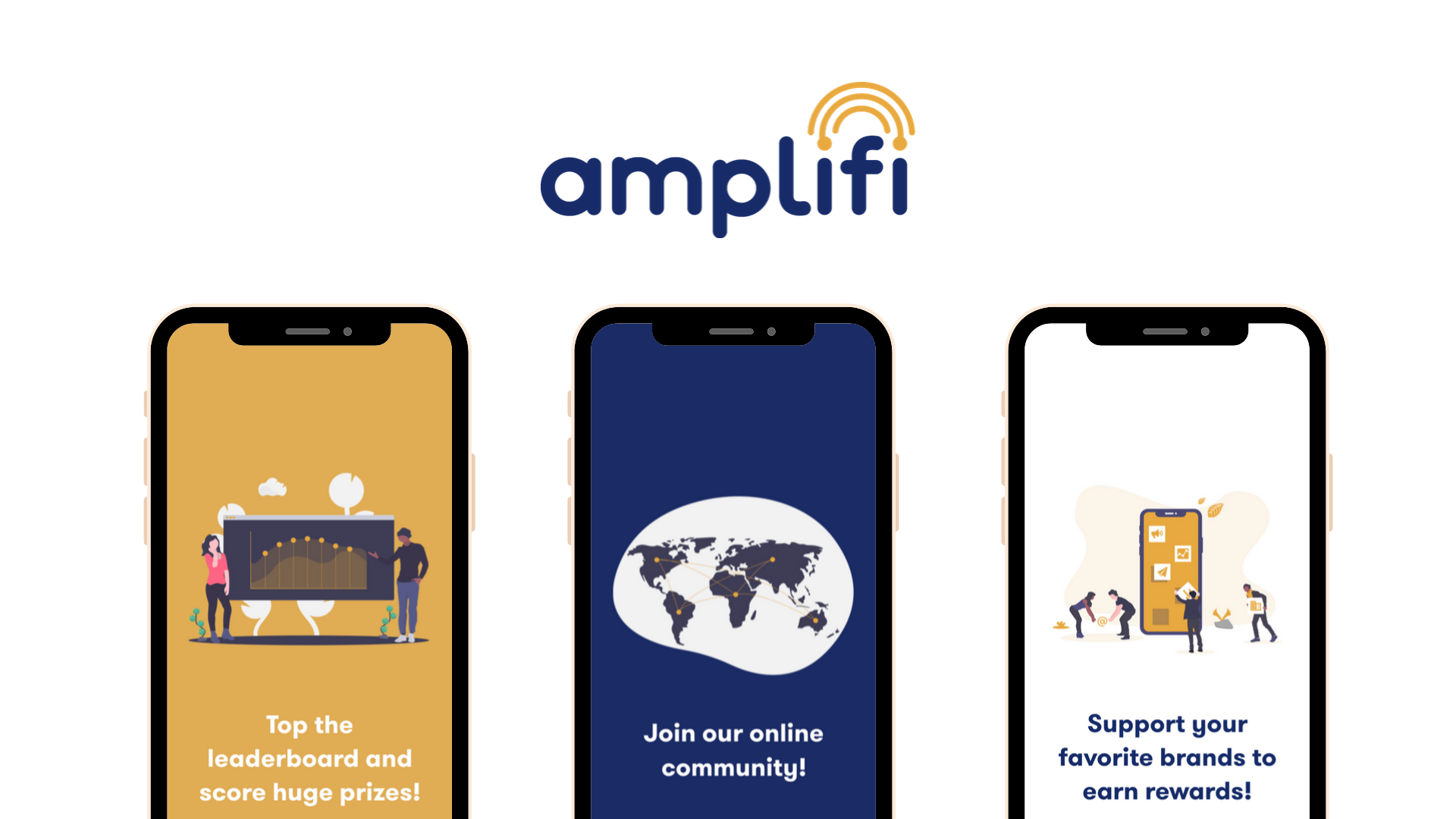 Our journey as a team has certainly been impactful. In the next few days, we will be launching an app soon. This app focuses on community-building and rewards redemption. All of us were heavily involved in the product design, where we applied what we gathered from our pilot-testing and personal strengths. Although it's still a work-in-progress, the team has significantly come a long way. We're still discussing and fine-tuning its edges, but it's coming out beautifully.


Social Media is ever-evolving, and more platforms continuously adapt to human behavior. After trying to write funny captions, building the wrong platforms in frustration or creating sub-par graphics, my chapter with Amplifi is drawing to a close. In retrospect, I've pulled out my personal accounts earlier this year to focus more on offline relationship-building. I regret none of it. Quite frankly, I'm pretty sure I can still learn more from my team and this industry. While Amplifi continues to progress, I've come to realize how I'd prefer watching them succeed from the sidelines. I've depended on this company too much for growth; a lot has happened in the year or so. It's time to stretch my legs and try something beyond social media.


I write this as the team tries to wear all hats to ensure we could ship out the product ahead of time. I'd probably miss all the fuss and the rants in the long run. Amplifi, after all, had been family.


Consider Amplifi Launched


Amplifi became a community builder, which activates Word-of-Mouth marketing to turn them into brand advocates. By sharing posts or answering surveys, users will get rewarded with multiple products, depending on the number of points they earned. We launched our app during a digital conference in Manila, and we were floored with the response we'd received. We invited even the janitors, waiters and fellow exhibitors to participate. They were ecstatic, and our team was extremely proud of how we progressed from our humble beginnings. People were inviting us to participate in upcoming roadshows and school fairs. The redirection was thrilling; anxiety-induced sleeps were worth it.


It's becoming an ecosystem within itself. As of the moment, merchants don't have to pay anything. Provide free trial products or gift certificates, and they can market through the platform and reach hundreds of users. On top of that, they earn real engagement from these people, and this increases their clout online. There are many things we still need to iron out, but version 1.0 has been released in the Apple App Store and Google Play Store.


I'm always gonna be a fan.